Turnkey Contamination Control Solutions
NAYA Life Sciences is a global specialist in turnkey cleanroom design, construction and validation, offering total contamination control solutions, either as conventional-type cleanrooms or using prefabricated modular structures. 
We provide one-source turnkey services from start to finish for biotechnology-based medicines, biomedical technologies, pharmaceuticals and other life science industries.
Our solutions guarantee all classification levels, meeting the highest international standards in the sector – European cGMP and the American FDA.
Commissioning and Qualification Process
At NAYA Life Sciences, we provide complete qualification and commissioning of cleanrooms.
For traditional built facilities, we perform most, if not all, testing on-site. Testing protocols are broken down into different protocols/nomenclature, the typical protocol being the Installation Qualification and Operational Qualification (IQOQ). Its purpose is to ensure that all quality requirements set forth in the URS are tested and met. After completion and approval of the testing protocols, a final report is generated, which provides a post-action summary of the testing results, including any key deviations from the testing. 
Project Management
The organisation of tasks, resources and people is critical for a successful cleanroom implementation. That is why our project management process provides an integrated framework for each cleanroom implementation, ensuring a timely and cost-effective build and guaranteeing that all quality standards are maintained throughout the implementation.
Every cleanroom project is managed from start to finish by our experienced project managers who ensure the project is delivered on-time, on-budget and to the clients' specified needs. 
Application
Our turnkey contamination control solutions are applicable for:
Biosimilars production plant based on Cell culture or Microbial fermentation 

Viral and Microbial Vaccine Production plant

Vial Filling Line, Pre-Filled Syringe (PFS) Filling Line

Quality Control Labs, Research & Development Labs, Animal Labs

Biosafety Level 2 and 3 Labs

Peptide, Chemical, Oncology Production plant
Our references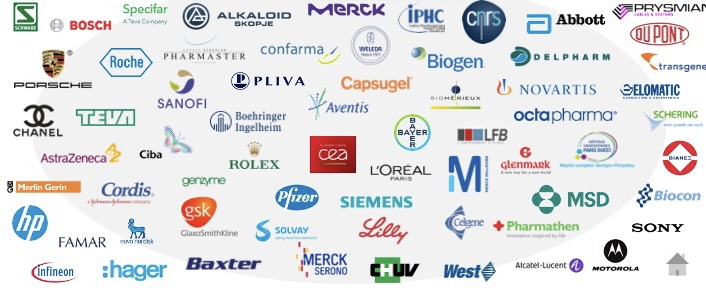 Download our list of references (pdf doc)