Our QR Services
We provide efficient regulatory and quality services to help our clients ensure quality throughout the product development process and post-approval lifecycle management.
We address all challenges that could impact your product quality – cGMP compliance, QMS implementation, documentation management, or training and we employ our experience and knowledge to provide you with professional advice in all areas of regulatory affairs. 
Quality Assurance
To support our clients in ensuring compliance with all contractual specifications, mandatory regulations, and quality standards, we provide quality assurance and control throughout the entire supply chain, in every part of the world.
Our quality assurance solutions are aimed at controlling product quality and avoiding manufacturing non-compliant products. They run through the entire project life cycle to help you reduce the inherent risks in the project. 
Quality Control
To help our clients fully meet product specification requirements, we provide an integrated and effective quality management system to enhance their market competitiveness while improving product quality.
Our quality control services use a comprehensive management model to help our clients assure the quality of their products as per the set standards. 
Regulatory Services
We advise and assist pharmaceutical, biotech and healthcare companies in the development and implementation of innovative and global regulatory strategies to accelerate the development and registration of products at all development stages.
Working together, we invest our expertise in empowering our clients to stay ahead of any compliance risks.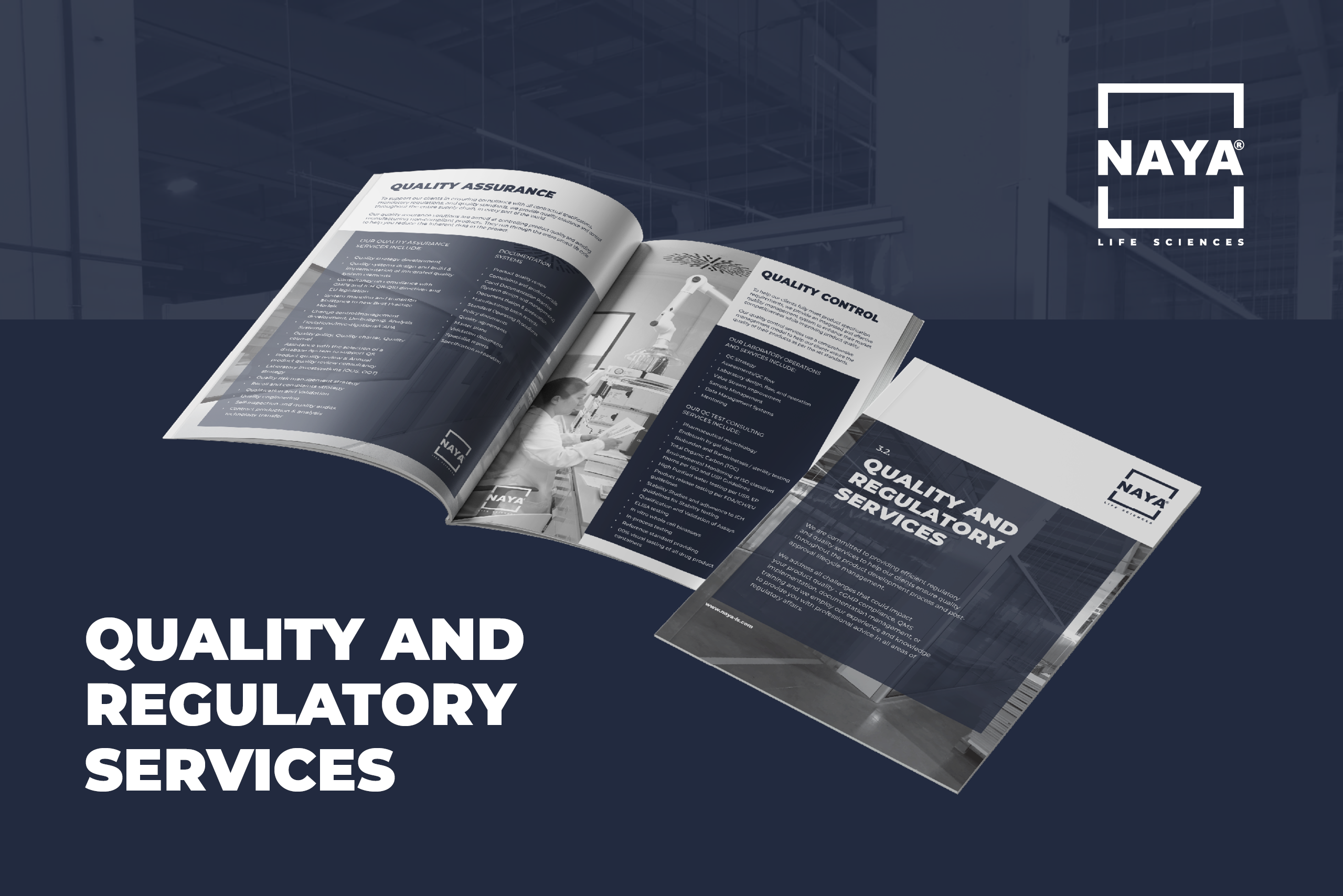 Download the full list of our Quality and Regulatory  Services